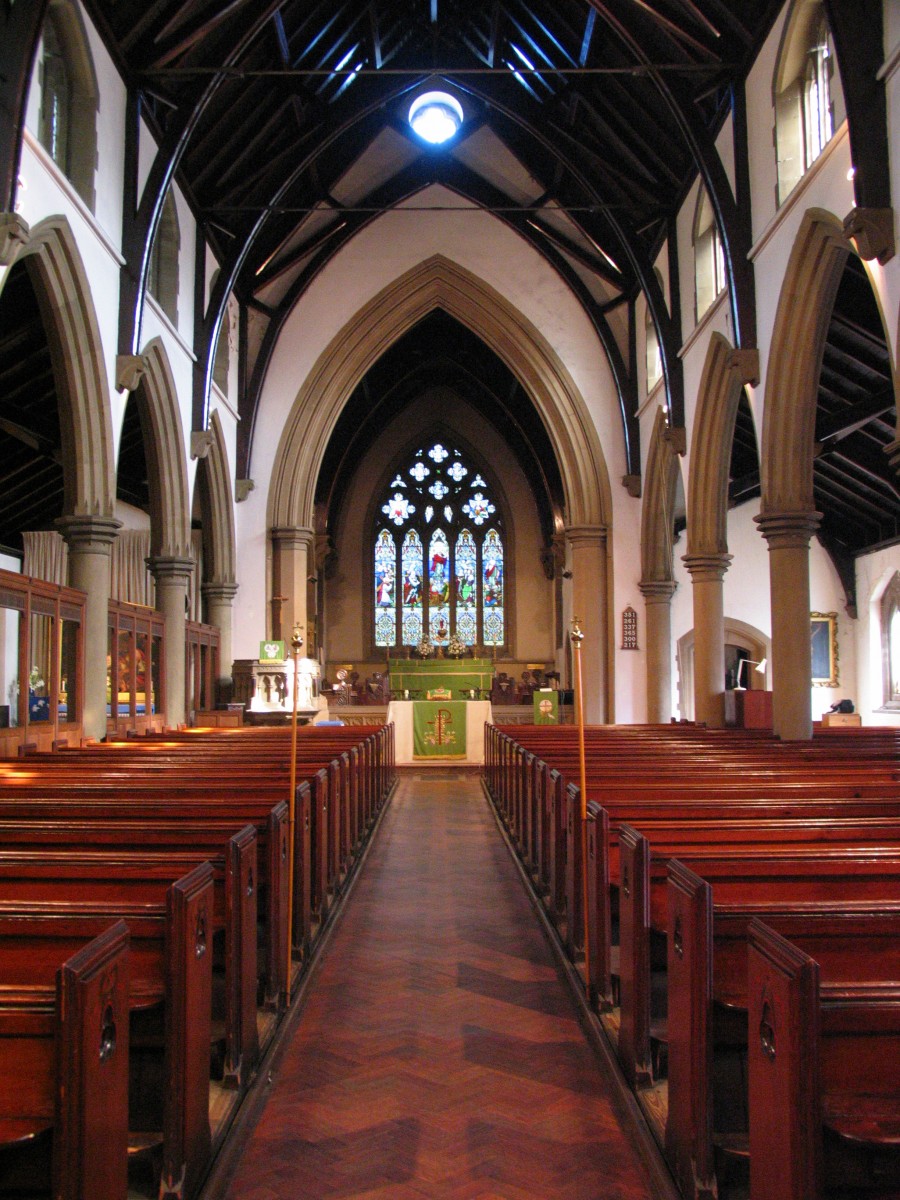 Welcome!
Thank you for visiting the website for St James' Church, Hope in Salford
You can find us just further along Eccles Old Road from Salford Royal Hospital. The postcode for SatNav is M6 8EJ; there is car parking behind the church adjacent to the Community Hall.
We will be very pleased to welcome you to church. Our Sunday Morning Service starts at 9:30am ~ it will be good to see you whenever you are able to join us.
Please note that on Sunday 3rd July 2022 there is no service in this church. We are having a special Joint Service at our sister church, St John's Pendlebury to celebrate the ordination to the preisthood of our curate Revd Leila Nikroo. The service starts at 10:30am. St John's Church can be found on Bolton Road in Pendlebury; postcode for SatNav is M27 8XR, there is a car park behind the church hall.
We continue to post a service online for those not able to join us in church, please search for the St John Pendlebury and St James Hope Facebook page.
Our Team Vicar is Revd Gareth Thomas wonderfully assisted by Revd Vera Tyldesley, Revd Pamela Manley and our Curate Revd Leila Nikroo. Should you wish to contact Gareth to discuss any baptism, wedding or funeral arrangements his telephone number is 07814 166016.
Our church building is also used by Salford Elim Church who have a service in church starting at 11:30am on a Sunday morning.
At St James Hope, we consider ourselves a "work in progress" with many ideas of developing our connections with our local community and are very proud of our welcoming reputation. Our mission statement "HOPE IS WHERE WE ARE AND HOPE IS WHAT WE HAVE!" was not arrived at by chance.
St James (Hope) Church is a grade II listed building. Built in 1861, in the English Gothic style of the 15th century. There are some magnificent stained glass windows. The West window of St James Church, Hope is of particular interest, being one of the finest examples of the Belgian artist Capronnier.
Safeguarding
At St James Church Hope, follows the practices and procedures as recommended by the Manchester Diocese (Our policies are available to view here). Our current Parish Safeguarding Coordinator is Sylvia McGreal. For any safeguarding concerns please contact Sylvia on 07729 839483